4 Fall Flooring Trends for 2018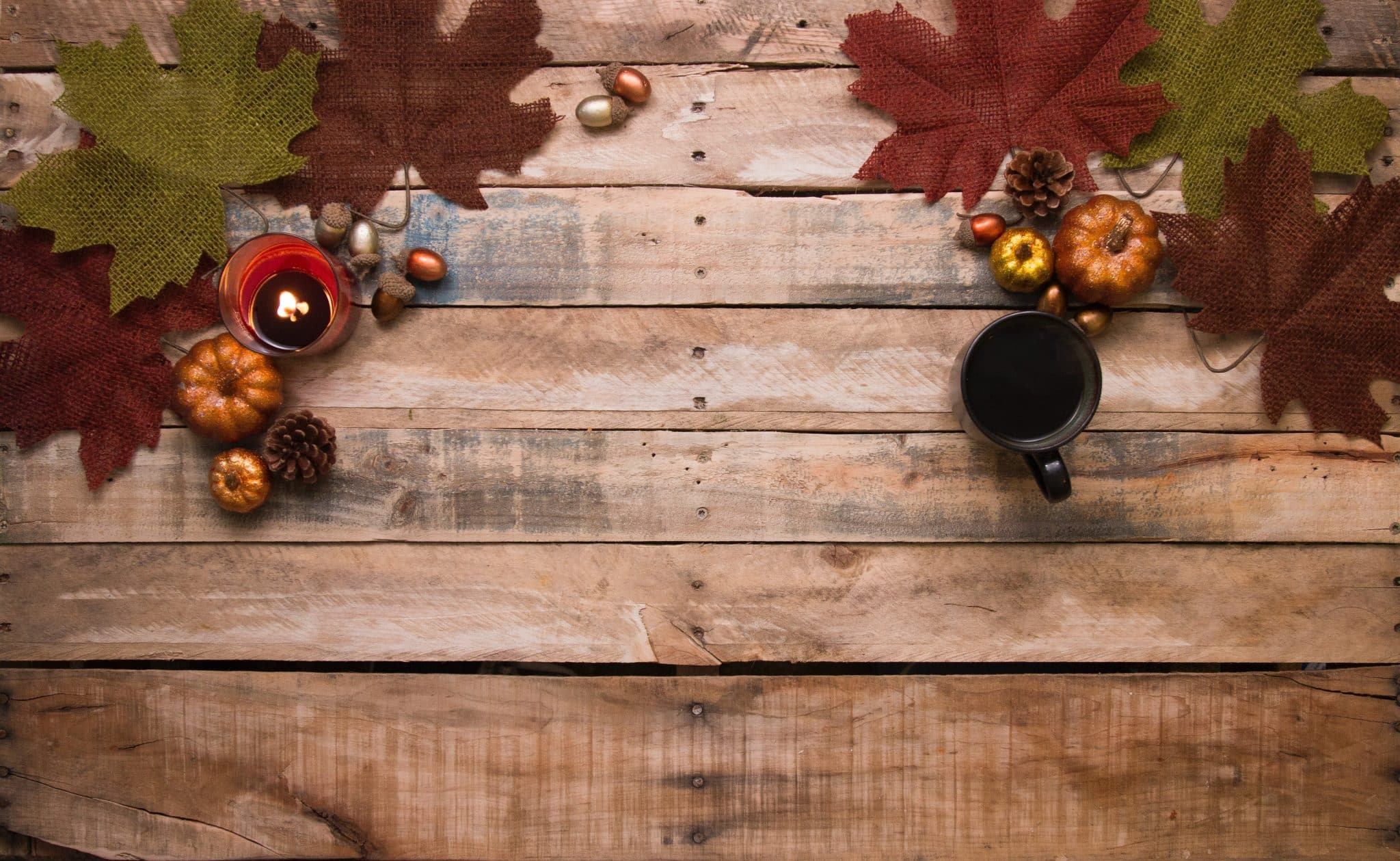 With summer coming to a close, there's a good chance you're looking around your and home prepared upcoming cooler fall months. Many homeowners take this time to take care of some home renovations, while the weather allows for it. This fall is filled with great new flooring trends as well as some traditional styles that remain classics. Check them out below and contact us today!
Bold Black Flooring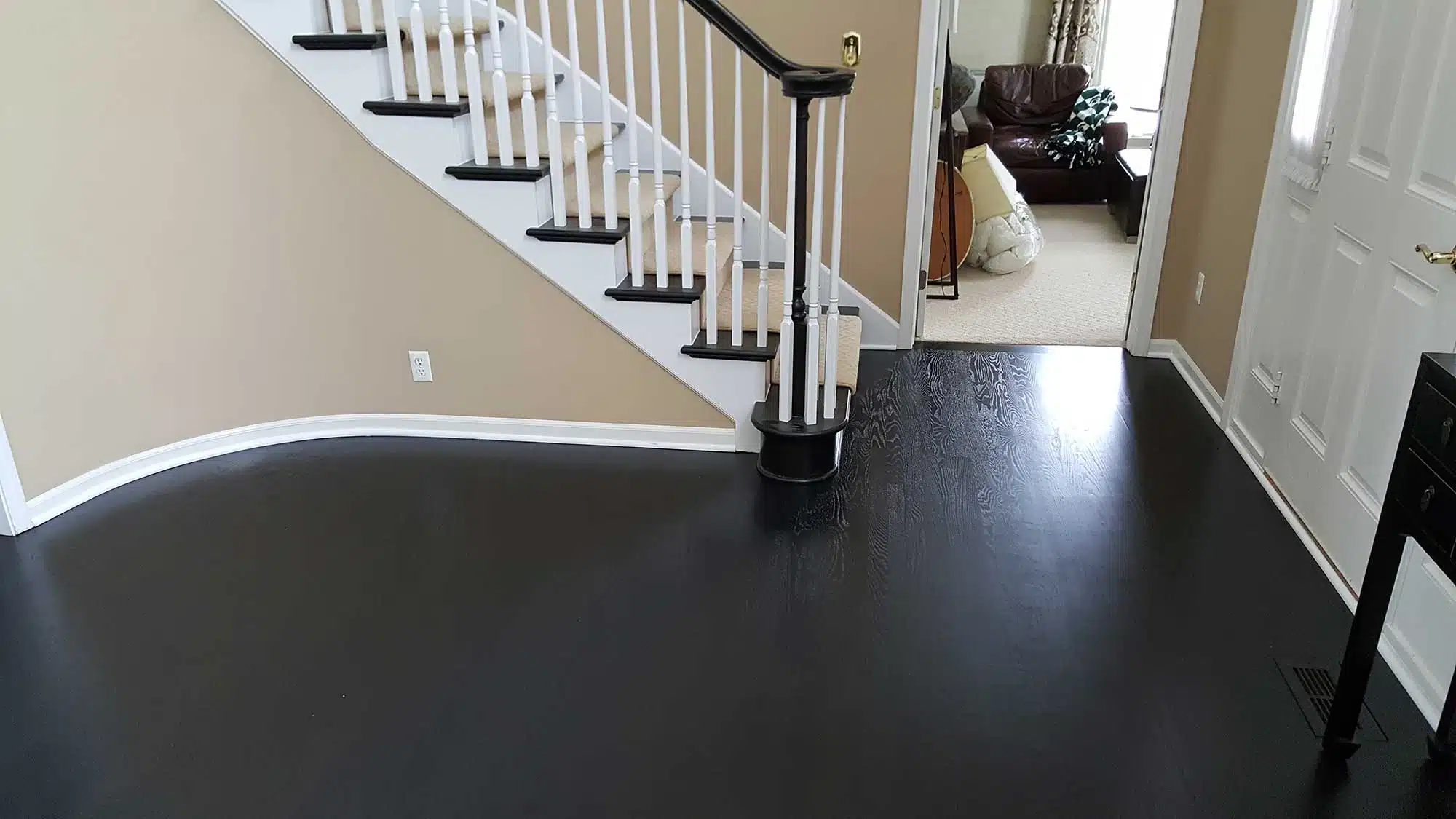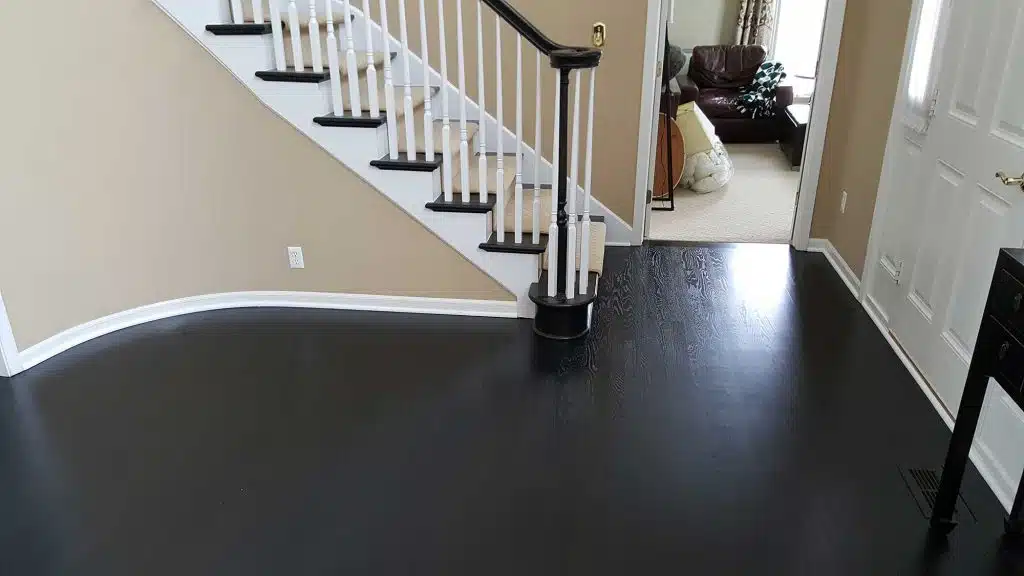 No matter the medium, black always makes a statement and this year – it's coming for your floors! Some love them, other's could do without them, but there's definitely something to be said about the beauty of black-stained hardwood. Additionally, black provides the perfect contrast for bright furniture and white walls! The smooth, less grainy appearance of dark-stained wood offers a smooth surface with few clashing shades, allowing you to create a purely contemporary space or keep it traditional (with a modern touch).

Traditional and Sustainable Hardwoods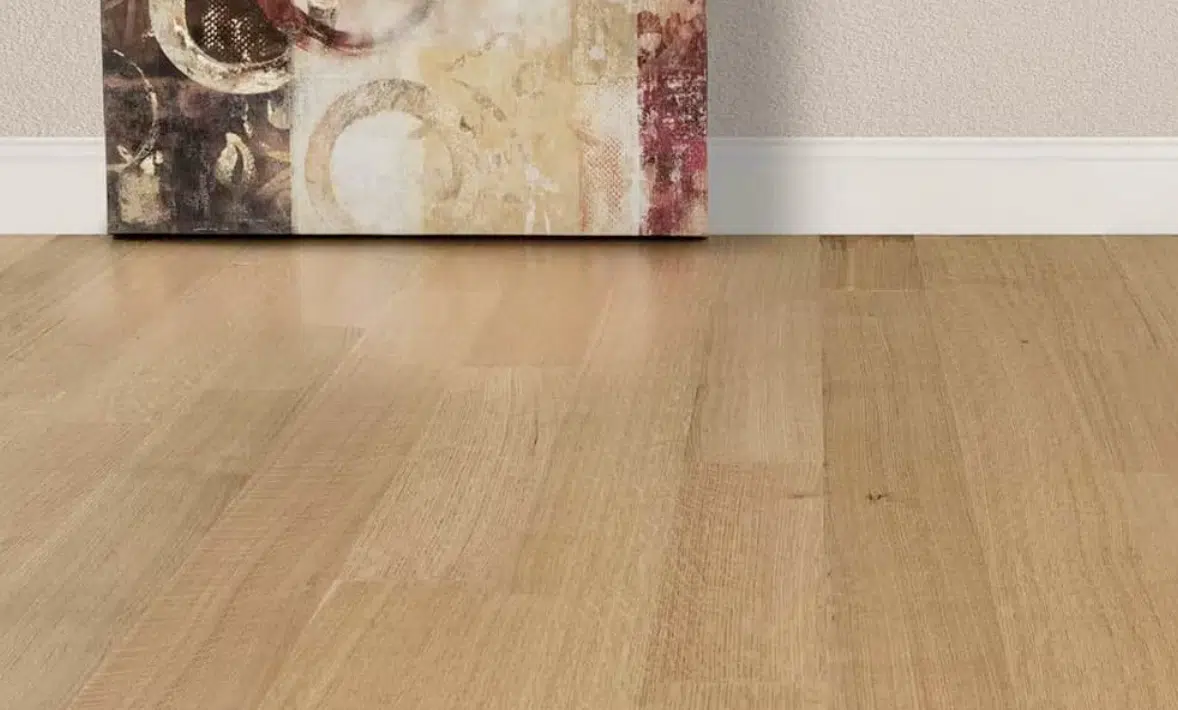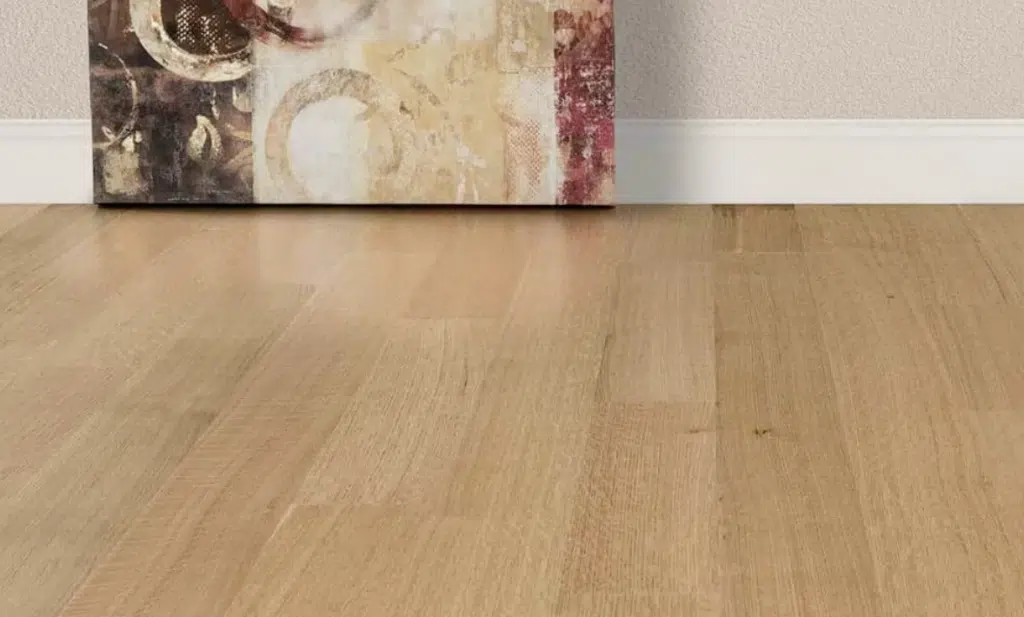 Traditional Hardwood: An ageless classic, traditional hardwood continues to grow as the preferred surface amongst homeowners. This year, traditional hardwood is leaning more toward dark browns, grays and light colors or whitewashes. Some great classics include Oak, Hard Maple & Hickory.

Sustainable/Reclaimed Wood: The demand for sustainability hasn't stopped homeowners from wanting to add a touch of timelessness to their homes, but there are ways to stay eco-friendly and beautify your home! All you have to do is go with America Hardwood, rather than looking for products overseas. American grown species such as Oak, Maple & Pine are forested locally and replenished after harvested.

For an even more sustainable option, reclaimed wood is the ultimate recycled flooring material that perfectly compliments antique and rustic style homes.

Luxury Vinyl Tile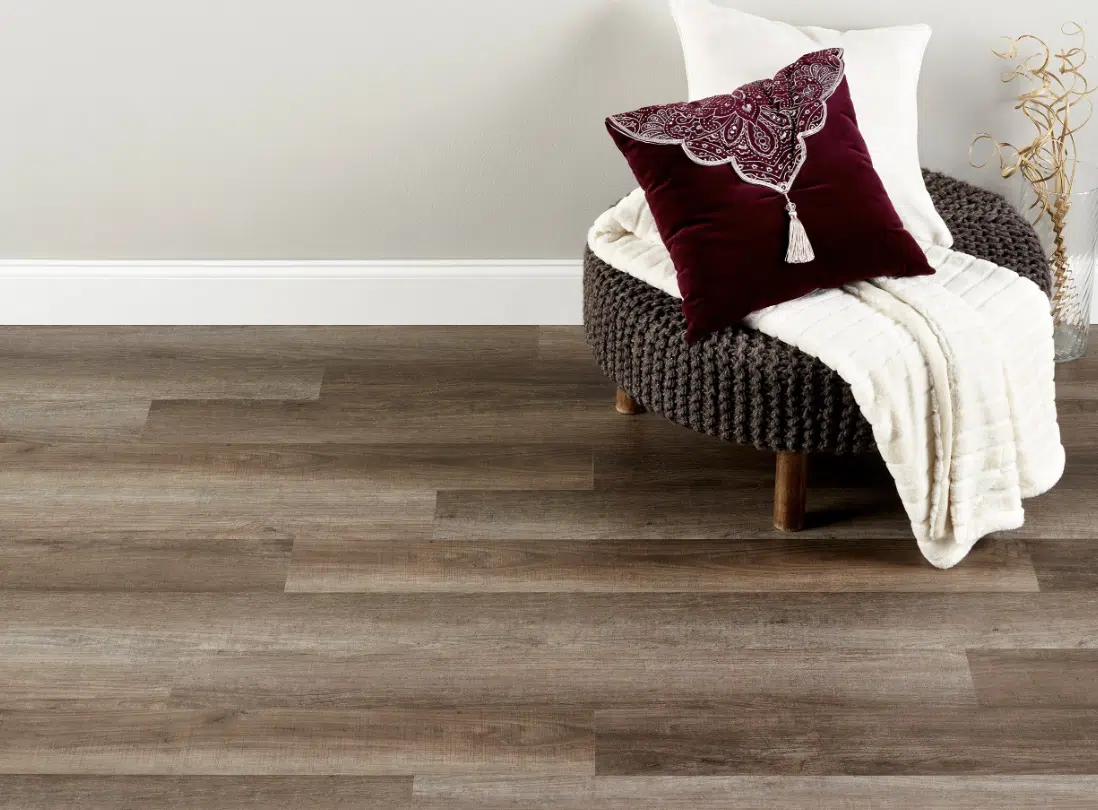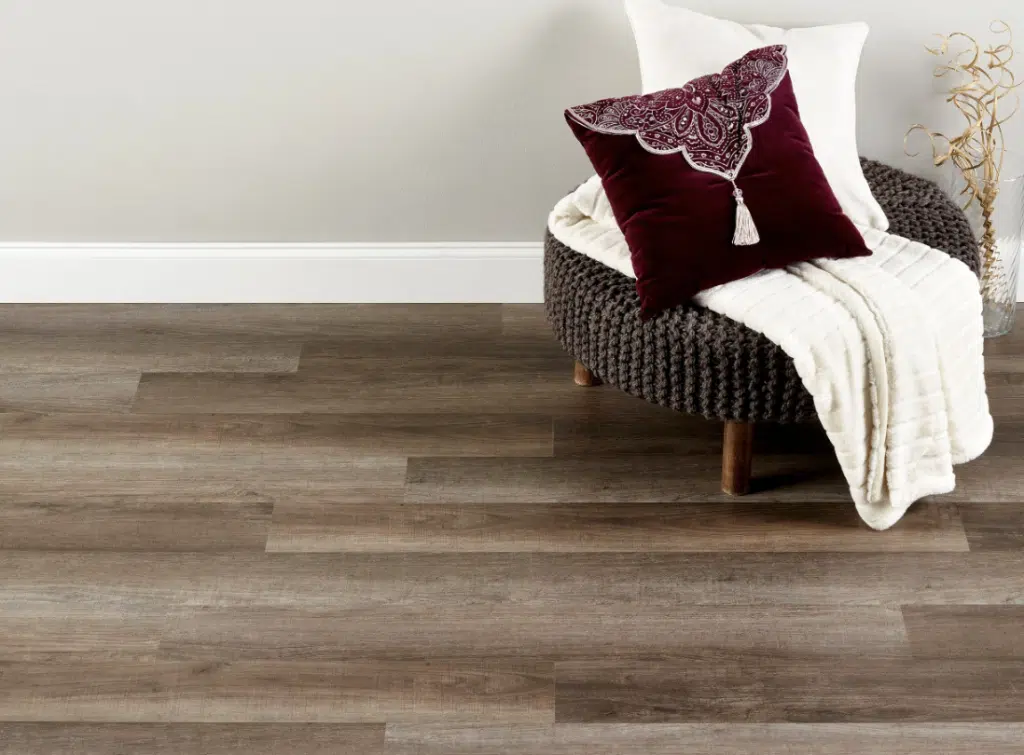 Engineered vinyl planks or Luxury Vinyl Tile (LVT) is absolutely the standout winner of the year. Over the last decade, developments and innovations have made it an increasingly popular option for homeowners. Early on, it was loved for its easy maintenance and water resistance. Today, you can pick from a wide range of patterns at affordable prices without sacrificing style. You can have the elegant look of hardwood with the easy maintenance of LVT and engineered hardwood.

Gray & Cool Tones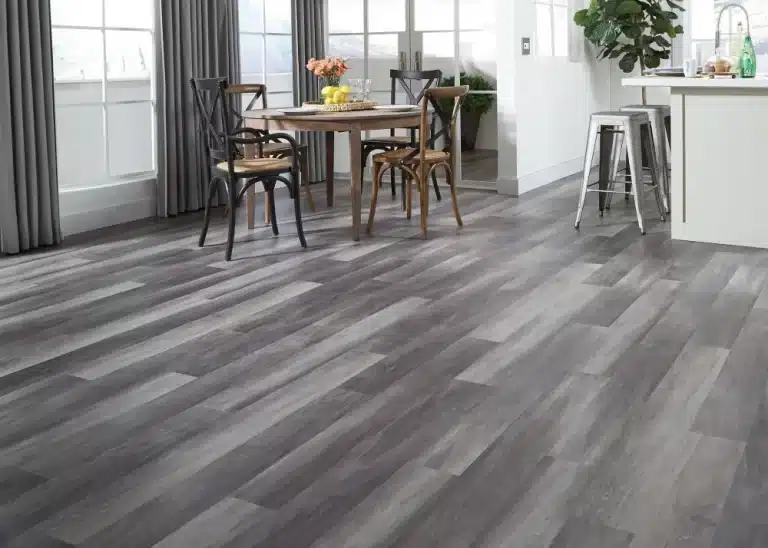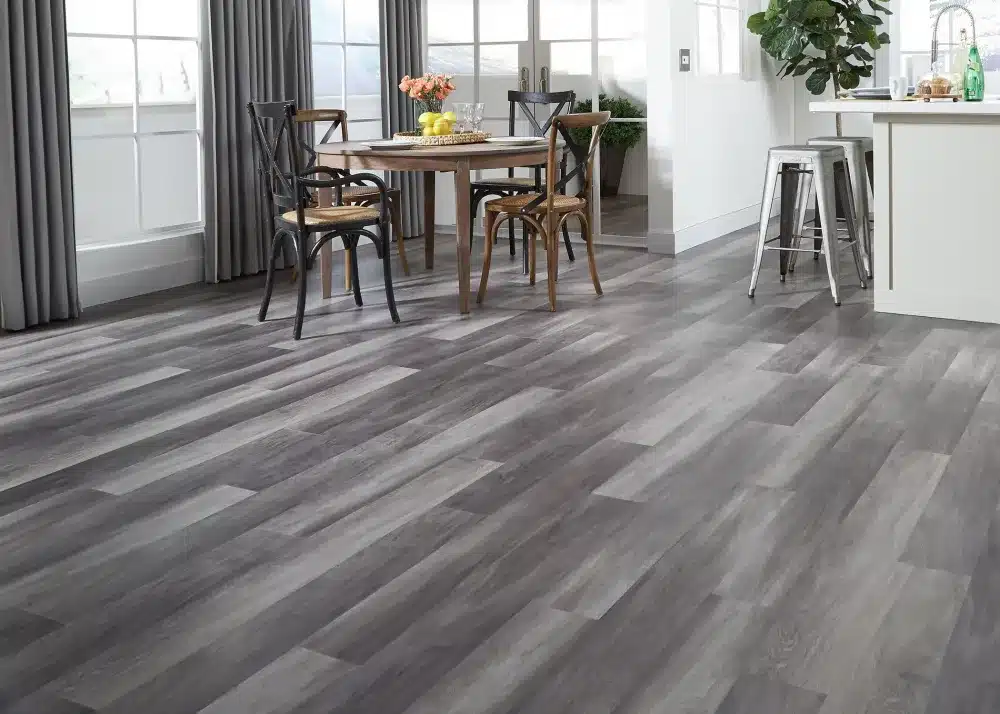 Gray is making its way into home decor in a big way – from walls and furniture, to accents and even floors! The steely sophisticated shade is a flexible neutral that goes great in kitchens, living rooms, and bedroom designs. Along with gray, browns (without traces of red or yellow, beiges and bleached or blanched shades are also on the rise.
Contact us today to get your free estimate!