Your Guide to Carpet Types
From Berber to Saxony
Carpet Textures & Piles
Understanding a few simple basics about carpet construction will help you make the right choice for your lifestyle and budget.
Textured Plush
Textured plush is similar to plush pile, but the yarns are cut to different lengths and laid at different angles, lending the carpet a little more depth to its surface. As a result, textured plush carpets can be thicker than plush pile carpets and are the most decoratively versatile cut pile, with more surface texture and better resistance to footprints and tracks. They add casual beauty to any room, and look great between vacuuming.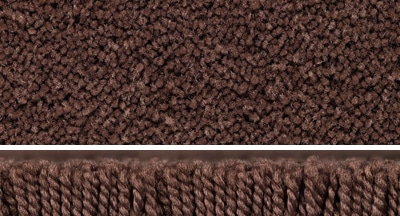 Saxony
The term Saxony describes a carpet style characteristic with refined cut pile surface.  It is luxuriously smooth and has a soft finish. Saxony carpet consists of twisted carpet fibers that stand up straight, and is designed with a cut loop pile that Shows subtle highlights and accents. This structure provides a plush and soft feel to the carpet. Saxony is beautiful in traditional interior homes and adds distinctive elegance to any room. Plus, it's great for homes with pets.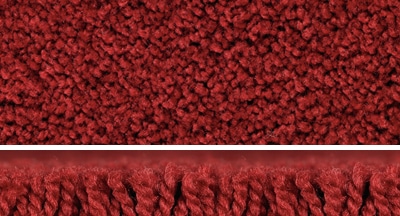 Berber Loop-Pile
The Berber Loop Pile carpet type has a wool-like look and rugged loop surface. This carpet's natural, hand-crafted appearance creates a warm, personal atmosphere. The tight loop texture helps hide footprints and vacuum marks, and with its' Subtle patterns, Berber Loop Pile is a fit for a variety of room styles. This is an ideal choice for contemporary country to cottage furnishings.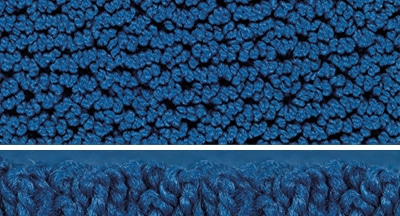 Berber Cut-Pile
The Berber Cut-Pile is an exciting new Berber look with all the wonderful color and interest of traditional loop Berbers. The great plush "feel" of thick, cut pile carpet is present with beautifully crafted and colored yarns that adds personality to any room. It is a very versatile carpet type decoratively, and ideal for casual rooms or kids' rooms. The subtle color flecks help hide soil that might appear between cleanings.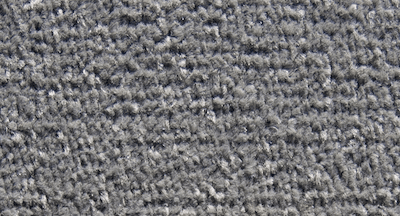 Cut and Loop
The Cut and Loop carpet type has a carved definition with cut and loop pile. The accent colors spice up floor surfaces that look great in between vacuuming. The multicolor effects of the carpet are able to hide soil and stains. Clients can choose from soft tones to bolder color combinations.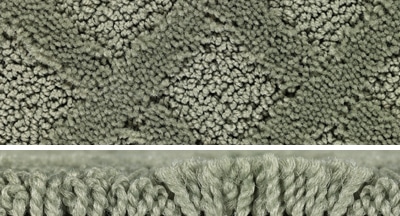 Frieze
The Frieze carpet type has highly twisted strands of fiber that make this carpet highly durable and great for high-traffic rooms. It is one of the most popular styles in homes today. Since it is a dense carpet, it means that the insulation will protect you from the cold and sounds. It has subtle color flecks and thick, curly fiber help hide soil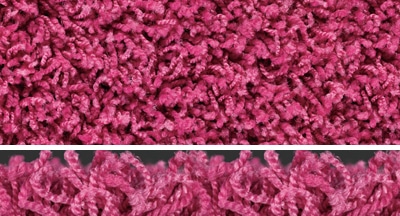 Commercial Carpeting
Commercial carpeting has versatile styles that blend comfortably with any decor. This durable long-wearing surface pile is engineered for high traffic areas. The intriguing color choices are suitable for professional and practical installations. The textured surfaces provide subtle highlights.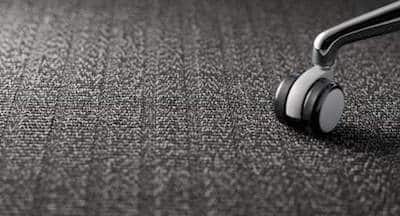 Which type of carpet is right for you?
Between all of these options, our experts can help you find the right carpet for your bedroom, living room, playroom and even dining room. Though they require some maintenance, there even are a variety of pet and kid friendly, durable carpets that can withstand the everyday wear with minimal clean up. Carpet flooring can be great for acoustic and thermal insulation, great for kids and absolutely great for your home.
Contact us today to get advice from carpeting experts with over 30 years of experience!