Carpeted Flooring 101: Eco-Friendly, Flexible and Durable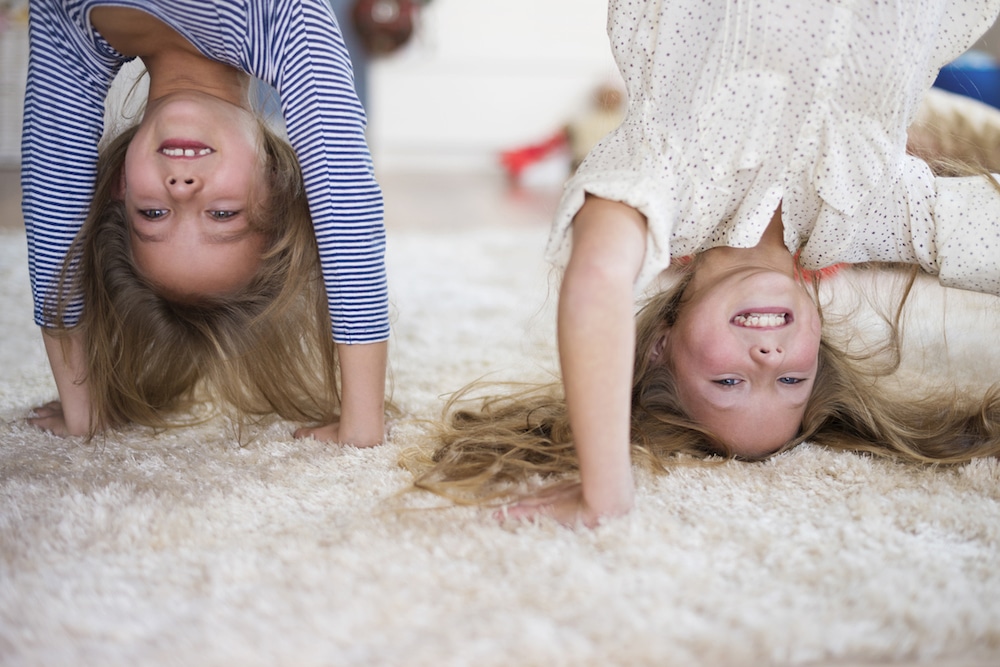 Traditionally, carpeted flooring has been thought of as a high-maintenance luxury that requires many considerations such as regular deep cleanings, possible damage from children or pets, or high-traffic that could lead to diminished appearances. Today, there are many types of carpets that not only address these considerations, but are also much more eco-friendly than in the past.
The truth is, carpeted flooring has many benefits and if you're thinking about upgrading your home – carpet might be just for you. Not only is carpet incredibly soft and comfortable underfoot, it is also a good thermal and acoustic insulator. It's slip resistance makes it easy and incredibly quiet to walk on, making it a great option for children's rooms. Because of the wide range of styles, textures and patterns, we can help you find the right carpet for every room in your home. Better yet, you simply can't beat the value!
Ready for unbeatable comfort? Here are a few things you should know before talking to our experts:
Density:

This is the closeness of the yarns in a carpet; denser carpet pile means better, more durable quality.

Fiber:

This is the basic material found in carpet. Fiber is either man-made with materials like nylon, polyester, polypropylene/olefin, or

Sorona

. There are also natural options like wool.
Natural & Man-made Carpets:
Nylon:

This is the most common type of fiber because of its durability and resilience. When treated, nylon offers great stain resistance and can camouflage light dirt.

Polypropylene/Olefin:

This style can withstand heavy sunlight, bleach and stains. However, it is less resilient and can cause crushing. It is also only available in limited colors.

Polyester:

If allergens are an issue in your home, this hypoallergenic carpeting is perfect. Polyester resists fading and comes in a variety of shades and textures. Along with being hypoallergenic, it is also a perfect eco-friendly option as the fibers 

are often made from recycled plastic bottles.
Wool:

The most luxurious variety, in both look and feel, wool has many benefits that make it worth its higher cost. Wool purifies indoor air, inhibits bacterial growth and dust mites, and offers hypoallergenic properties.

Sorona: This new yarn system by Dupont and Mohawk Mills, also known as the "Smart Strand," offers the greenest solution to all available fibers. This type of carpeting does not require any additional solutions such as Scotchgard or anti-static spray to keep in tip-top shape, as would be necessary in Nylon fibers, instead it's built right into the fibers. The Sorona carpet offers less VOC's (volatile organic compounds) than any other fiber, is very crush resistant and comes with a lifetime stain warranty. This type of carpet is recommended for growing families with children ranging from newborns and toddlers to adolescents and teenagers. oh, and pets too!
How it's made & laid: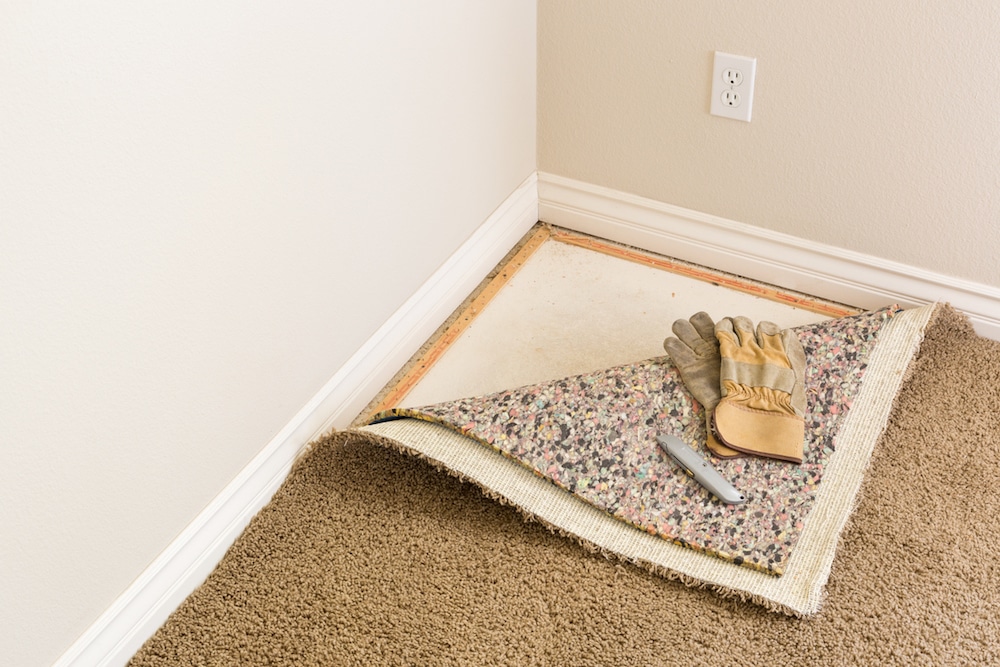 Pile is the visible surface of the carpet. It is made up of tufts and loops that are cut or uncut, and there are 4 different types:
Cut & Loop:

This style combines higher and lower loops, allowing for sculpting, textures and patterns.

Level Loop:

Here, pile is even and densely packed to create an easy to maintain and durable surface. Berber is a good example of this style.

Multi-level Loop:

This style uses varying levels of loop to create geometric and abstracts patterns.

Cut:

Cut piles feature loops cut to the same length and comes in 5 styles.

Saxony:

Tightly twisted and standing up straight

Plush:

Closely packed tufts cut to the same length for a smooth, luxurious surface. Commonly referred to as "velvet."

Frieze:

Highly twisted with curly fibers for a very textured appearance.

Shag:

Deep pile cut with long strands that are set further apart and are tightly twisted to give it that classic shaggy appearance.

Textured:

Mixes straight and twisted piles for a nubby, short look.
Before installation, a pad will be laid. This is often called the "cushion or underlay." The carpet pad is a thin foam, fiber or rubber layer beneath the carpet meant to extend the life of your carpet, insulate and add even more comfort.
Carpets have come a long way and now our experts can help you find the right carpet for your bedroom, living room, playroom and even dining room. Though they require some maintenance, there are a variety of pet and kid friendly, resilient carpets that can withstand the everyday wear with minimal clean up. Great for acoustic and thermal insulation, great for kids and absolutely great for your home.
Contact us today to get advice from carpeting experts with over 30 years of experience!