Find the Right Floors for Your Kitchen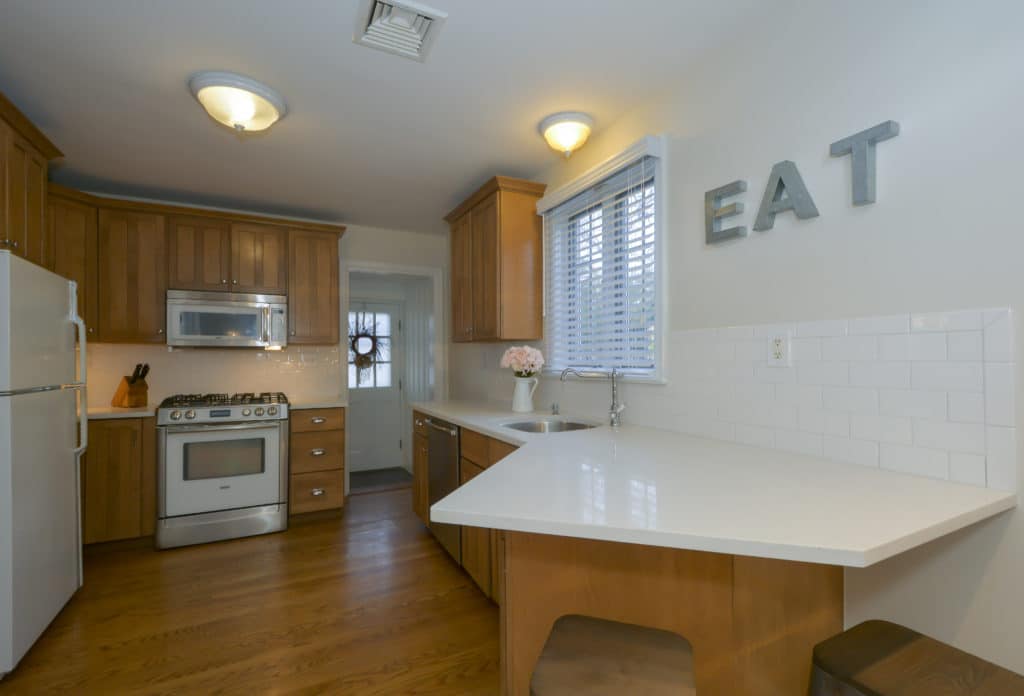 The kitchen is one of the busiest places in your home, especially if you've got children or pets. There's a good chance you spend a lot of time in your kitchen preparing meals, gathering during parties or having a midnight snack, so the floor underfoot should be comfortable, durable and beautiful.
Here are a few kitchen floor buying guides from Houselogic.com to help you decide what kind of floors best suite your needs.
Nothing beats the beauty of hardwood floors, they add elegance to any room – including your kitchen. We offer a variety of hardwood species for any environment. Hardwood has many benefits when it comes down to your cooking space:
Timeless and ages well
Good for open floor plans
Highly durable
Low maintenance
This option has become increasingly popular for homeowners, with good reason. Luxury vinyl comes in a variety of textures and styles, have better wear surface and is 100% moisture proof – preventing damage from the spills and messes that come with loving your kitchen. Here are a few more benefits:
Best option for people who love to cook
Easiest to maintain
Easy on budget
Tile flooring is another great option for a kitchen that takes a beating, making it a popular choice for busy or exposed areas like the kitchen, bathroom, den or patio. The process by which tile is made makes it so that you have a variety of options in texture, color, material and glaze. The high-temperature manufacturing results in an extremely durable, stain and moisture resistant flooring option. A few more things to consider:
Tough and durable
Perfect if you're looking for a stone-like appearance
Low maintenance
To get more details from houselogic, visit their article on The Best Choices for Kitchen Floors.
Contact us today to get advice from carpeting experts with over 30 years of experience!