Local Carpet Retailers, Doing What Big-Box Stores Can't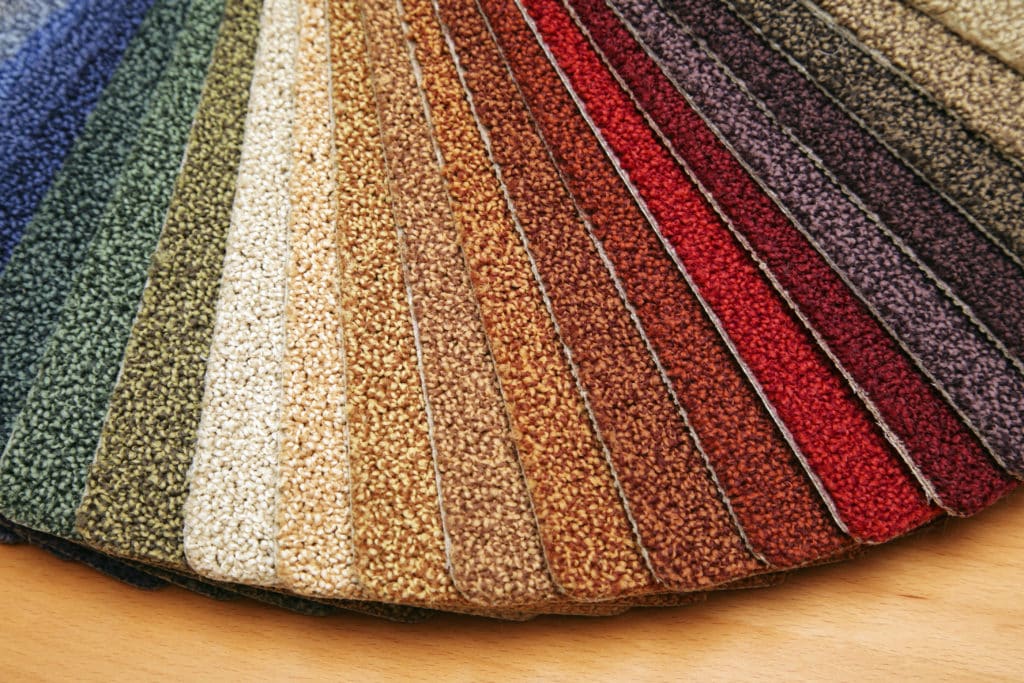 Big box stores like Home Depot and Lowe's love to sell you the simple home improvement solution dream as your one stop shop for anything you might need, from floor to ceiling. This just isn't true, especially when it comes to investing in your floors. When it comes right down to it, going with a local retailer for your carpeting is just a much better idea and here's why.
The Value of Experience
With big chain stores, employees tend to be cross-departmental. This means the person you've approached for assistance may not have the valuable information to help guide your decision making. They also might not be able to answer specific questions or address any concerns you may face in selecting new carpeting.  With Carpets in the Park, you know you're speaking to an industry expert who is dedicated to helping you find the carpeting that best suits your needs. We've had the same team for carpeting, hardwood, laminate and tile for the last 15 years. We are dedicated to quality workmanship and ensuring your satisfaction with the final product.
Ever try to comparison shop for carpeting? Good luck! Big box stores carry many of the same products as your local retailer, but will rename the product to prevent you from shopping around. You have no way of knowing the original name of the product, so the product you're looking to compare will not appear anywhere else. What's worse is that you'll often have to wait 4-6 weeks for installation to begin. Our products are not only affordable, but our wait time varies just 7-10 days and depends on the product order.
Prices are Not What They Seem
Home improvement stores are by far the most expensive carpet retailers. Their products are more expensive, as is their installation – not to mention all the hidden fees. These big box stores will charge you upwards of $50 dollars just to measure your home, this contractor won't tell you what your final cost will be and neither will the estimator. You will have to come in to the store to receive your total, at which point they'll hit you with additional charges. With Carpets in the Park, your estimate is free of charge.
Not only will they surprise you with hidden fees, they'll also ask you to pay in full up front before completing or even starting the installation. That just doesn't make any sense! Not only do we only ask for a down payment with the rest due at completion, we also offer financing for one year with no interest.
Fine Print & Shady Tactics
Though they tend to promise huge discounts, you'll find yourself paying much more than anticipated once the final costs are calculated and the fine print is breezed over. Be wary of the fine print. You'll often find that the "huge" discounts they offered to get your through the door only applies to a minor piece of the bigger picture and will still be more expensive than your local retailer. You may also be charged to have the installers move your furniture. They might offer to move some items under a certain weight for free, but will charge up to $25 per additional item. They could even wait until they've measured your home and collected those fees to inform you of the extra cost.  "Free" or "flat rate installations" are another common gimmick used to get you in the door, but still find their way in to the end cost.
Beware of the classic "bait & switch" tactic! A seller will advertise a carpet installed at a certain price per square yard and then show you some higher quality carpets for much more money. A huge misconception is that big box stores are more available than your local retailer because they can buy in bulk. The truth is that big box stores must limit their product like to focus efforts the more popular, profitable products. If you're looking for something unique or custom, you'll find many more options and greater expertise at your local retailer.
Sure, their 25-year guarantee sounds great, but their size and backing allows to change their suppliers, policies and management whenever they want to. You might walk in to find that they no longer offer that service just a year later. With us, you'll get a free estimate and we'll always honor our guarantees because we know our reputation lies in the hands of our clients.