The 2022 Guide of Best Flooring Options for Basements
Basements can have so much potential for imaginative homeowners— studio space, gym, family room, extra bedrooms (for the in-laws or teenagers). To realize that potential, basements need to be finished, which means installing flooring. But many homeowners and landlords aren't sure which flooring material is appropriate for their basement. There are many considerations to take into account—budget, moisture, ceiling height, flooring materials, use case. People ask me questions about basement flooring almost everyday.
The one's I hear most often are:
What's the best flooring for a basement family room?

What's the best flooring update for the basement on a budget?

What's the best flooring for basements that flood?

What's the best flooring for a basement gym?

What's the best flooring for a basement with radiant heat?
We're going to answer all these questions, and we're also going to crown a champion for best basement flooring material (don't like to read, skip to the spoiler to find out what wins!). But first, let's go over some common challenges of installing flooring in any basement.
Challenges When Installing Basement Flooring
Uneven Flooring Surface
Basements, especially older ones, can have extremely uneven concrete surfaces. If the surface of your basement floor is uneven, it can cause problems when installing the new flooring. Before any new flooring is installed, make sure a professional uses a self-leveling compound that contains gypsum, which helps fight moisture, to create a level surface for your flooring.
Ceiling Height
Many basements already have low ceiling heights. Using a floating floor installation could subtract as little as an inch or two, which might cause your basement to violate local building codes. In Chicago, that threshold is 7'6" of ceiling height according to city code. If the ceiling height falls under that threshold, it might not count as compliant occupancy square footage, and will only be considered a storage area. If you live in another area, check with your local government to learn about basement living codes to make sure you maintain compliance.
Basement Moisture
Nothing is less appealing than a musty smelling basement. No homeowner wants to spend money on new flooring, only to have it take on mold, water damage, and a musty scent. If you're new to your home, give your basement a year to be sure it doesn't flood before tackling any huge basement finishing projects. Before installing new flooring take the following precautions to ensure a dry basement:
Insulate walls and pipes in the basement.

Plug holes and cracks in the foundation.

Keep water away from the foundation through gutters, downspouts, and make sure water flows down and away from the house.

Use a sealer on the walls of the basement, such as

UGL Drylok Extreme Masonry Waterproofer

.

Install a vapor barrier between the concrete floor and your new flooring.

Make sure you have a working sump pump with a battery backup in case of a power outage.
Economical Basement Flooring Options
Ceramic Tile
Ceramic tile is a natural choice for basements because it can be installed directly over concrete slab. It's unaffected by water or water vapor—great for basements with a moisture problem, or for areas that flood occasionally.
Luxury Vinyl Tile
Luxury Vinyl Tile (LVT) is not the same vinyl flooring your parents or even grandparents are used to. LVT is cheaper than ceramic, and will withstand floods. Of course, make sure your floor is not uneven before installation. LVT can come in many different looks, including hardwood, tile, or even the trendy distressed flooring look. LVT can be installed two different ways, click together for a laminate floor look, or loose lay LVT for a tile look or plank hardwood look. Also, an area rug looks great on the LVT for the kids to play on.
Laminate Flooring
Laminate flooring is an excellent option because it looks great, is low maintenance, and is easy to clean. It is a great choice for those looking to finish their basement on a budget. However, laminate isn't as resistant to moisture, so any water issues should be dealt with before installation, including installing a vapor barrier. 
Pro tip: Buy a laminate flooring with a melamine additive, a moisture resistant additive giving extra protection against moisture.
Carpet: A Top Choice for Chicago Homeowners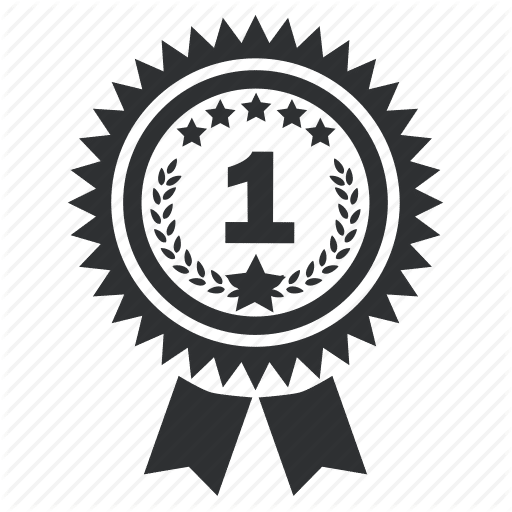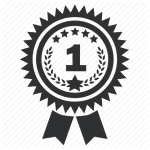 But what about flooding? Well, we recommend any moisture issue be taken care of before any carpet installation takes place. In the Chicago area, about 60% of all basements are carpeted. Carpeted basements are popular because they make great family rooms, help make basement bedrooms more cozy, are soft for playing children, and provide great insulation for basements which are typically cooler areas of the home. Als, important for carpet (and any basement flooring, really): make sure you have a rider on your homeowners insurance policy that will pay for water damage in the basement to cover any replacement costs.
Best Basement Flooring for Workspaces
Epoxy Paint
Epoxy paint isn't for everyone. Those looking to have a comfortable family space, or adding bedrooms to their basement should probably look towards other options. For those looking to make their basement a space for a workshop, or working out, epoxy paint is a viable option. It dries thick and provides durability for easy floor maintenance. Plus, it's waterproof!
Environmentally Friendly Basement Flooring
Bamboo
Unlike hardwood, bamboo is a grass and therefore naturally resistant to moisture. It's far less likely to swell, warp and contort like traditional hardwood, making it a viable option for basements. Since bamboo flooring is resistant to moisture, your basement is less likely to have mold, and your general health will not be compromised. Plus, because it's a type of grass, it's allergy-friendly and very environmentally friendly—no VOCs, low carbon footprint, doesn't add to deforestation, and is incredibly renewable. Also, solid bamboo can be glued down directly to a concrete subfloor, making for easier installation.
Cork
Similar to bamboo, cork is very "green". No trees are harmed in the manufacturing process. Cork is great for basement playrooms for children, or rooms with a lot of planned activity like an exercise room. Cork also provides great insulation for any basement, helping retain a warmer temperature. Cork is naturally mold and water resistant because of millions of tiny cells called suberin, which help form a natural barrier.
Fun Fact: Cork flooring is used in Frank Lloyd Wright's famous Fallingwater House bathrooms, and still are mold free over 85 years later.
Best Flooring Option for Wet Basements
Install a Floating Floor
For those with recurring moisture problems, a floating floor may be the only option. Floating floors allow for a moisture barrier to be installed over the concrete slab of the basement to allow for a stronger protection against any moisture that may be present. However, keep in mind ceiling height, as it might rob precious inches from your basement height. All laminates and engineered flooring products can be floated above the subfloor.
Wait, what about radiant heated flooring?
Radiant heat in your basement is compatible with almost any flooring type – aside from carpet, tile, hardwood, etc. Choose a flooring that suits your basement's environment and it will likely work well with radiant heat. Of course, mention your desire for radiant heat to your flooring contractor early in the process.
Conclusion 
Choosing a flooring for your basement can be complicated. Find a flooring contractor you can trust, and they can help guide you through the process. At Carpets in the Park, we proudly offer free in-home estimates to find flooring and installation solutions perfectly tailored to you.
Top image credit: Kyle Murphy, Flickr