From the Experts: Choosing the Right Flooring for Your Home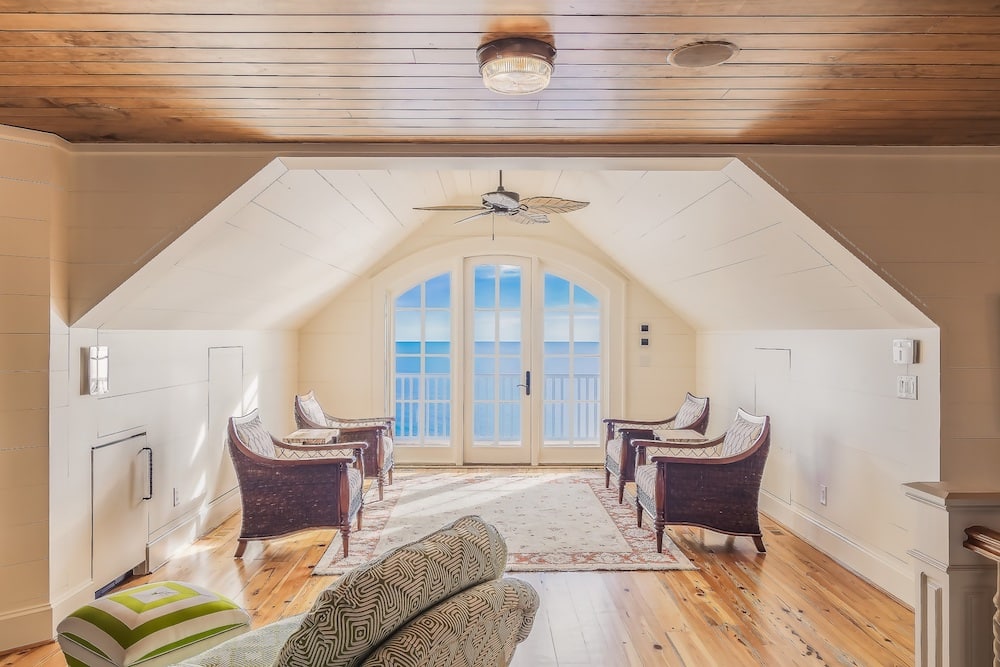 As a homeowner, you want every inch of your space to showcase your style while maintaining the room's functionality. The flooring in any room can play major role in the look, feel, and ambience of your home. Depending on the room and flow of traffic, there are a variety of considerations to think about. Hardwood floors and plush carpeting give living spaces and bedrooms warmth and charm, while ceramic and porcelain tile can take the wear and tear of bathrooms and kitchens – choosing new flooring is all about balancing your needs, style and budget. Here are a few important factors to consider before you get started on choosing new flooring.
Your Personal Style
Do you have colors and patterns in mind? Is there a specific room you're planning on re-flooring? Keep in mind the textures that appeal to you such as the richness of hardwood, the comfort of plush carpeting or the clean lines of tile. Also be sure to put some thought into your current décor. Unless you plan on redecorating the room entirely, your new floors should flow harmoniously with your current furnishings and accents.
Busy Household or Laid-back Lifestyle
How is the room used? This will narrow down the type of flooring you'll be looking for. If you spend a lot of time in the kitchen standing, then you may want to go with an option that's more comfortable underfoot. Rooms like kitchens, bathrooms and laundry rooms that tend to deal with more moisture, so tiles are always a good option there. Luxury vinyl tile and luxury vinyl wood look plank flooring can also withstand the wear and tear of these rooms while maintaining a great appearance.
Homes with children and pets benefit from the longevity of floors with superior wear resistance. Solid hardwood is durable, but can scratch easily. Though hardwood can be sanded and refinished when scuffed, durable flooring like ceramic tile, laminate, and luxury vinyl tile or planks may be your best bet for lower maintenance and more time for your busy life.
Low traffic household? Solid hardwood floors are beautiful, durable and gain character with age – granting any room a classic and traditional touch. Solid or engineered wood might be a little more work, but the investment is absolutely worth it if you're looking for gorgeous flooring that will add value to your home.
If you're looking for something soft under your feet, nearly all areas of your home could benefit from plush comfortable carpeting – it can even be cheaper than other flooring options. Advancements in carpet manufacturing have developed new fiber technologies that have made carpets more durable, stain resistant and can even be eco-friendly.
Stay on Budget
Calculating your budget will decide your price range per square foot. For example, if your budget is $2.00 or less per square foot, you can find bargain laminate flooring, as well as sheet and tile resistant floors, and ceramic and porcelain tile. In the mid-range, between $2.00 and $5.00, your options expand to domestic solid wood and engineered wood, as well as higher quality luxury vinyl tile. Have $5.00 or more to spend per square foot? With more budget to spend, you can explore some of the more exotic wood options, like Brazilian cherry and mahogany, and the highest quality premium laminate and luxury vinyl. Keep in mind that along with the cost of flooring materials, you'll need to consider the additional costs of underlayment, delivery and the installation itself.
In end, your new floors should reflect your personal style while supporting your lifestyle – you want to make the right choice. Once you've narrowed down these considerations, to our knowledgeable staff. With over 30 years of experience, Carpets in the Park has the expertise you're looking for when it's time to invest in your new floors.
Ready to get started? Request a free estimate